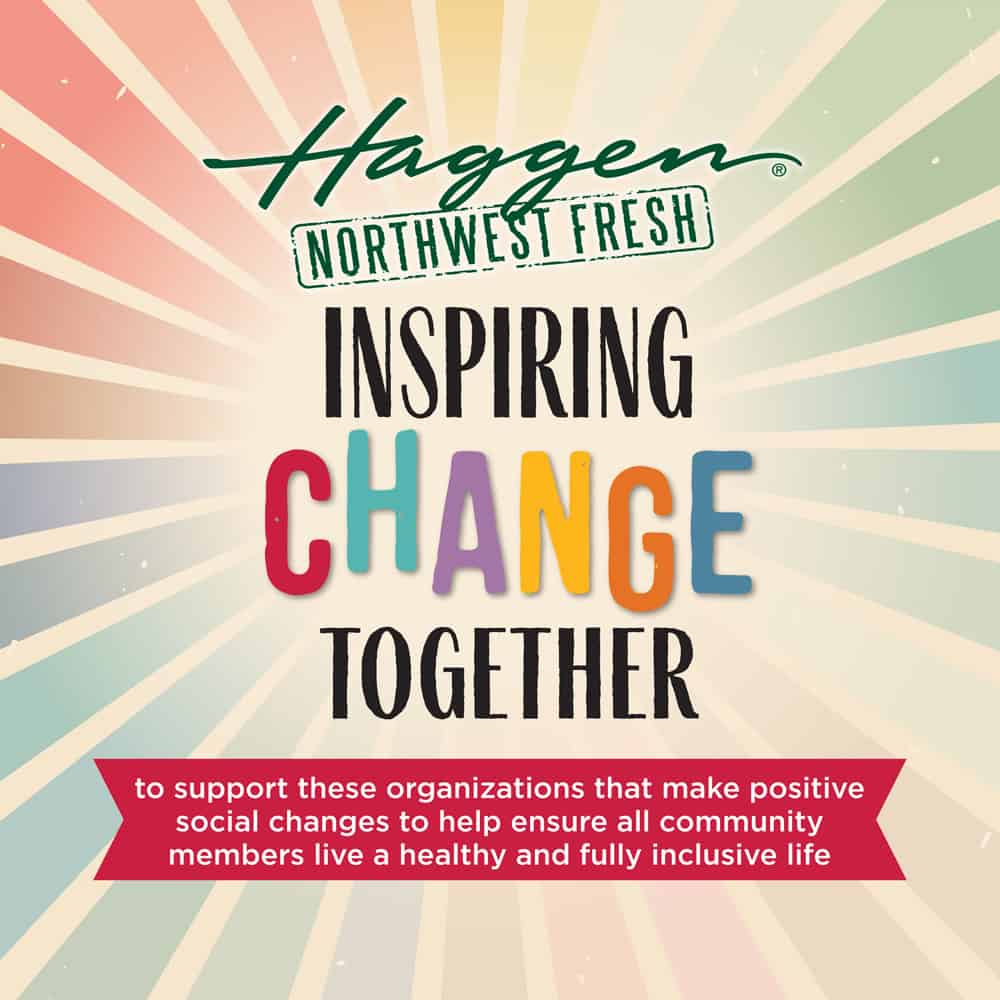 Chinook Enterprises is grateful to be a benefactor of Haggen's Inspiring Change Together Fundraising Campaign!
If you want to make change happen and help people with disabilities and other barriers gain employment, it doesn't get much easier than buying groceries.
Just follow these three simple steps:
Shop at the Mount Vernon Haggen between June 15th and August 9th
When you check out, you'll be asked if you want to 'round up' your grocery bill to support 'Diversity, Equity, and Inclusion'
Say 'Yes' on the pin pad, decide how much to round up, and the money you give will go directly to Chinook Enterprises.
It's that simple!
It might surprise and delight you to know that Chinook supports two customers who currently work at the Mount Vernon Haggen.
Joan (pictured) has been a valued Haggen employee for more than 16 years, and Joni is in her second year.
Haggen has been a Northwest diversity, equity, and inclusion leader for decades. Let's show some love to our local Haggen stores!  This summer, when you need to shop, think Haggen! Because #HaggenHelps!