2021 Employment Data: 58 Employers Now Employing Clients from Chinook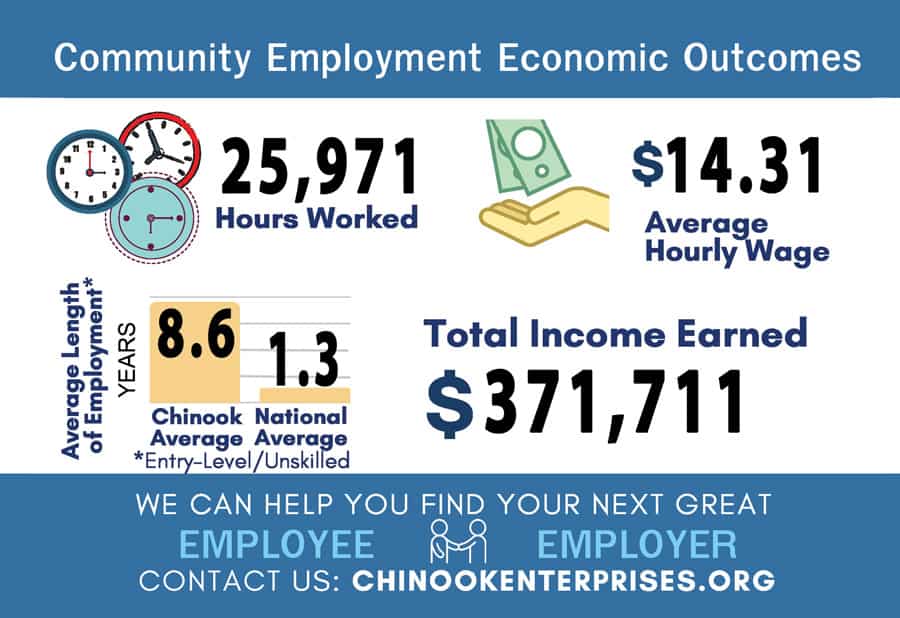 Whether you've donated to Chinook, hired workers through our program, or contracted with our production or Grounds Maintenance divisions, you have made a huge difference! You have helped give people with disabilities and other barriers the chance at full participation in community life.
Here's our 2021 employment data:
58 employers worked with 125 employees with support from Chinook, including 19 new jobs. Combined, these workers earned over $370,000, at an average wage of $14.31 per hour.
The 58 employers include Home Depot, Safeway, Skagit Skate, Blue Cow Car Wash, LaConner Retirement Inn, Party City, and dozens more. You can see them all in the graphic below!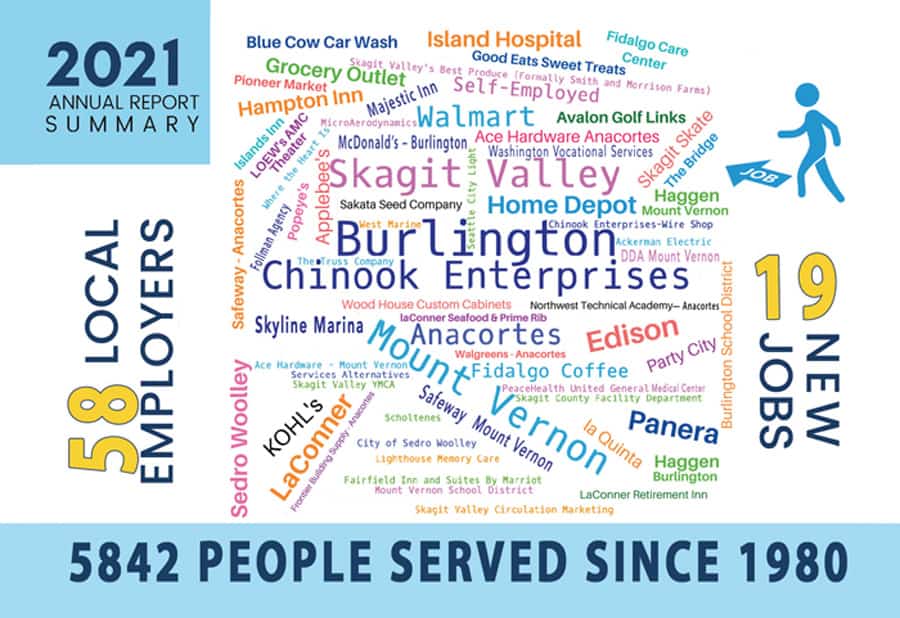 For entry level and unskilled positions, the national average for length of employment is 1.3 years. Employees with support from Chinook average a whopping 8.6 years.
For any company looking for reliable, hard-working employees for their vacant positions, we've got 'em.
Thanks to Production Division
We'd also like to give a special thanks to the companies who work with our award-winning production division, because that revenue plays a big role in helping advance our mission. Those companies include:
Boeing
ATS
MagniX
Versaform
2021 was a great year as we rebounded from 2020, and we're hoping 2022 is even better.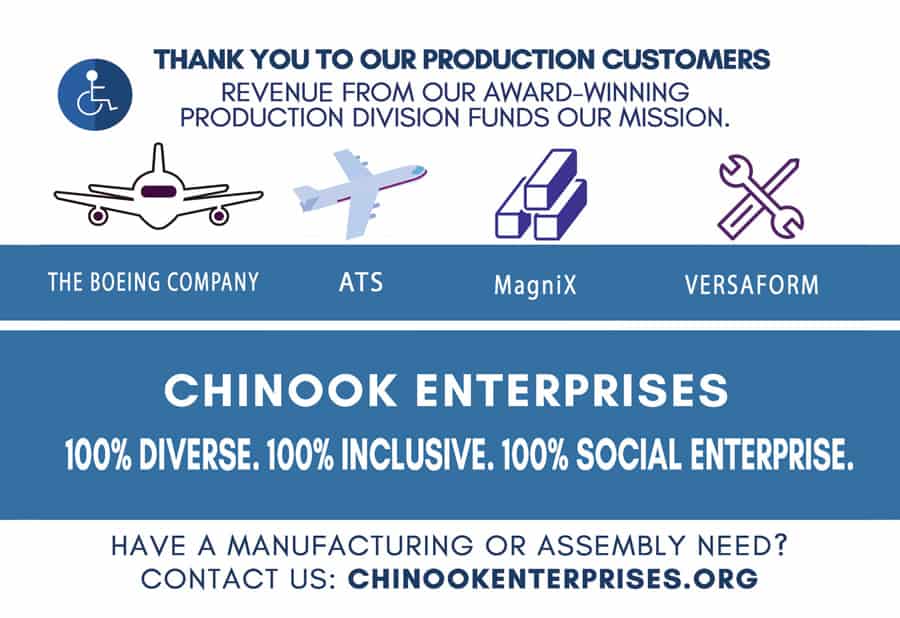 If you'd like to donate to Chinook and make a personal investment so that people with disabilities and other barriers can receive support to become employed or maintain employment, and have a chance to be part of their community and live more independently, visit our donation page and make a one-time or recurring monthly gift. Thank you!